2 min read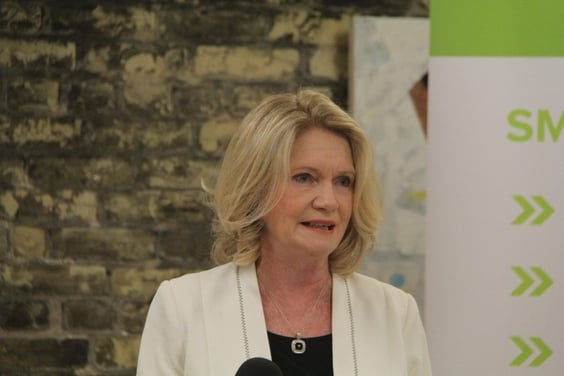 A sizable federal investment will see the province's first net-zero community — one that produces as much energy it consumes — receive an automatic valet system for electric vehicles, London West MP Kate Young announced Wednesday.
St. Jacobs-based smart community developer s2e Technologies is receiving $2.4 million from Ottawa to test a parking system that will automatically park and deliver shared electric vehicles to residents of West 5, a Sifton Proprieties neighbourhood in northwest London.
National Resources Canada has provided $11.14 million in funding for five clean energy projects in London this year — four of which received funding in the last 2½ months.
In all of 2018, the federal department provided $1.05 million in funding to just two London-area projects.
"By investing in state-of-the-art technology like autonomous vehicles, we're ensuring Canada is at the forefront of the latest automotive innovations," Young said, adding technological infrastructure "ensures our transition toward a low-carbon economy."