The Canadian Government has announced an investment of C$2.4m (US$1.8m) to Ontario-based company s2e Technologies to test the world's first integrated, automated electric vehicle (EV) parking system, offering residents fully automated pick-up and parking within their community.
Part of Canada's long-term climate plan, the government sees zero-emission, autonomous vehicles playing a key role in the clean economy of the future and is keen to deliver more options for citizens to drive where they need to go while reducing pollution. The new investment in s2e Technologies will see the company demonstrate a new and innovative parking and charging infrastructure for autonomous and electric vehicles and will test capabilities at a smaller scale to see if Canadian communities can support the technology. The investment, through Natural Resources Canada's Green Infrastructure Program, is seen as being key to building the country's clean growth economy, helping accelerate the deployment and market entry of next-generation clean energy infrastructure, including Electric Vehicle Infrastructure Demonstration (EVID) projects.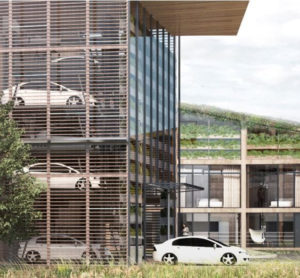 The innovative parking tower at EVE Park, situated in the city of London's West 5 community, will function as an automated valet service for community-shared EVs. The driverless vehicles will be dispatched to a resident's doorstep when prompted, reducing the need for car ownership within the community. The control system will demonstrate the integration of a number of innovative charging technologies and will address the lack of high-density EV charging in parking-restricted urban environments.
s2e Technologies develops economically and ecologically beneficial clean energy solutions and aims to tackle climate change head-on. With operations around the world, its technological advancements in energy solutions aim to build resilient, sustainable communities through specialized energy transformation offerings. To support the integration of EVs and prepare for a future of autonomous mobility, s2e has already partnered with Korean smart parking infrastructure pioneer, DYPC, to offer a new solution for high-density vertical car parks.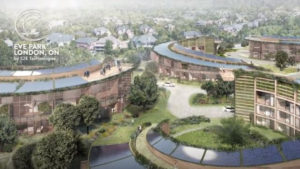 "We know that we are at the cusp of a revolutionary change in mobility: the way we get around in our daily lives. That means a radical re-think of our relationship with our vehicles and a stepping away from the idea that every home will have a large garage, with multiple vehicles," said Milfred Hammerbacher, founder and CEO of s2e Technologies. "We are already envisioning smart communities with car shares, electric and autonomous vehicles, and centralized parking and EV charging. We're exploring everything from standard Level 2 charging, to wireless charging to V2G (vehicle-to-grid), to automatic charging connection and then integrating these various technologies into high-density parking, because we believe that this is what the future looks like. The funding announced for the Electric Vehicle Infrastructure Demonstration project will allow us to develop the world's first electric vehicle automated parking facility; so we can demonstrate that this kind of future is not just possible, but just around the corner."
Kate Young, MP for London West, said, "By investing in state-of-the-art technology like autonomous vehicles, we are ensuring that Canada is at the forefront of the latest automotive innovations and making life easier for Canadians. Investments in technological infrastructure, including companies like s2e Technologies, help create a cleaner, greener future that ensures our transition toward a low-carbon economy."