EVE Park London is unique in a number of ways, with convenient, eco-friendly features that are scarce elsewhere. Among these features includes Canada's first rotary smart parking towers. With this technology, EVE residents will enjoy the benefits of convenient parking, while the environment benefits from reduced land usage – a win-win situation.
Environmental Impact of Parking Lots
Everyone is well-aware of the environmental impact of vehicles, but parking lots are an often-overlooked aspect of transportation that carry environmental consequences as well in the way these spaces are produced and maintained. For starters, parking lots are generally made of concrete, which in itself poses environmental concerns. Another issue inherent to parking lots is their contribution to the "urban heat island" effect, where the surface of the pavement absorbs more of the sun's heat, causing the temperature in the given area to rise. Fortunately, EVE Park opted for smart parking towers over traditional parking lots.
With cars parked in a shared garage that is separate from the exterior environment , EVE Park residents can enjoy more usable living space, abundant community gardens, and a quiet, beautiful , and healthy home.
How Smart Parking Towers Work
Want to see how our smart parking towers work? Watch the video below!
The parking towers that will be part of EVE Park are rotary carousels where you park your car in the bottom stall, you get out of the car, push a button and your car goes to the top, where it will be stored until you require it again. It is very simple; in about 80 seconds you can get your car, and the process is easier than an automatic car wash.
Convenience
Instead of four parking lots that would dramatically reduce outdoor green space, each Helix in EVE Park has a smart parking tower with 26 spots: 14 Car and 12 SUV parking. EVE Park even has visitor parking on the adjacent street, with a total of 16 spots (2 of which are accessible).
Since parking towers are far from the norm in North America, you may be skeptical and wondering "What if everyone is trying to get their vehicle at the same time?" At EVE Park, our smart parking towers take less than 80 seconds to deliver your vehicle making long wait times virtually non-existent.
Now compare waiting for your car in the tower to walking through a parking lot and finding your car everyday (rain or shine). Or finding your car in a parking lot and then having to clean the snow off. With EVE Park's smart parking towers, your car is protected by roof and siding so it is always ready when you are!
Electric Vehicle Readiness
To double-down on green transportation, we are looking to implement an electric vehicle fleet (more on that coming soon). The smart parking towers are electric-vehicle ready with EV chargers installed. As such, if you already own an electric vehicle, your needs are supported, and EVE Park is ready to help you continue to live green! If you own a traditional fossil-fuel vehicle instead, don't worry, you are covered too. But if you do want to make the change to an eco-friendly alternative (which we encourage), your transition will be seamless through a EVE Park supported Tesla lease!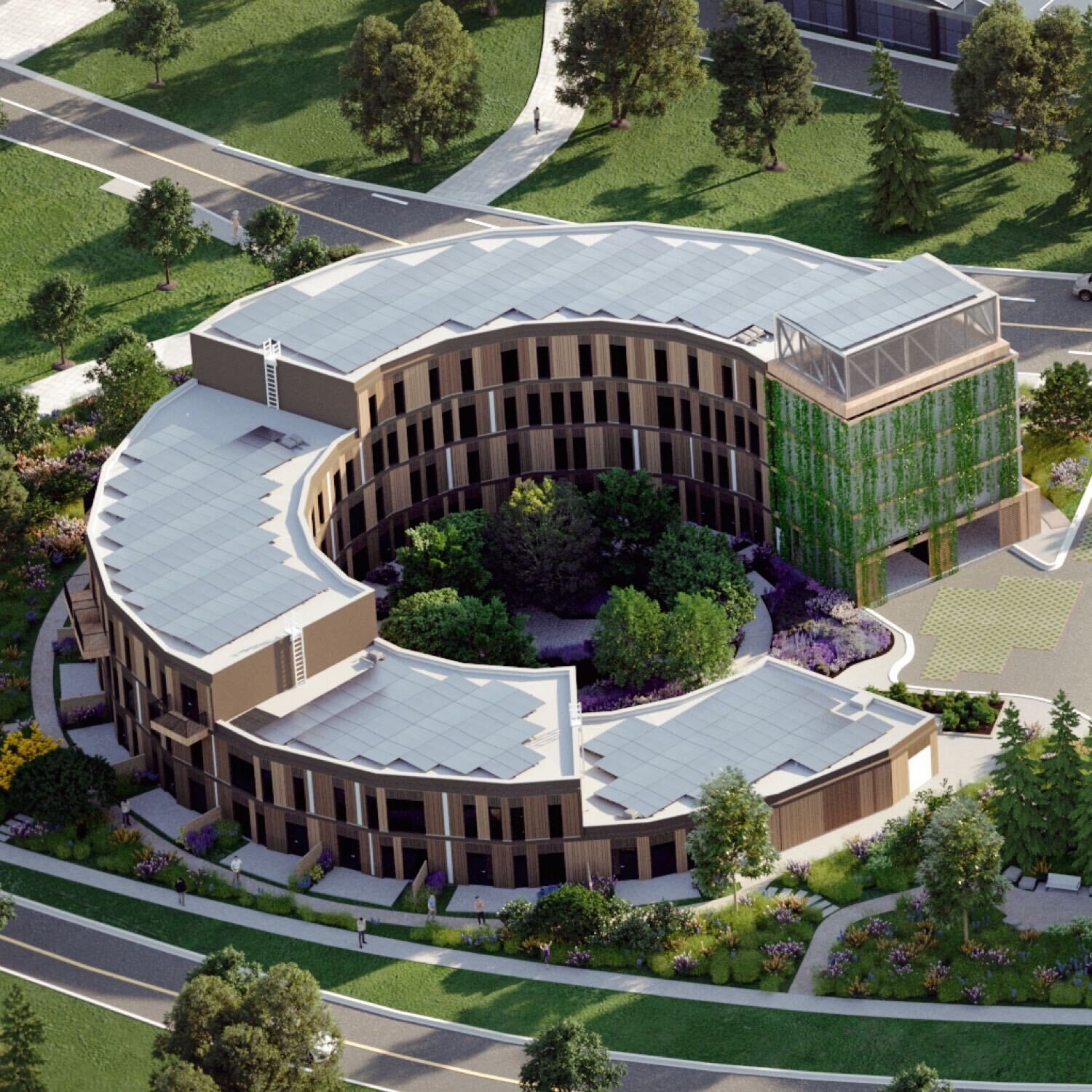 Smart Tower Safety
While we are excited to implement the latest technologies at EVE Park we would only do so if it is perfectly safe. This is certainly the case with our smart parking towers. They are regulated and certified by TSSA for safety (Technical Safety and Standards Association) with annual inspections, making it even more secure than the traditional parking garage. There is also ample signage indicating the appropriate safety and security measures. Additionally, the smart parking towers are closed until a code or RFID tag activates the garage.
The Future of Parking
Smart parking towers may be a more recent innovation but we believe they are part of the solution for a greener future. It's a change that makes parking both convenient and environmentally friendly. With this smart parking feature, you can live in a park, not a parking lot.
Want to learn more about EVE Park smart parking and EV programs?